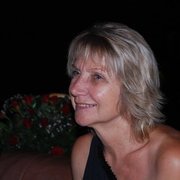 Displaying posts 1 to 10 of 33.

I am here for a good relationship, if you dont mind you can write me on my private email for better communication at
[email protected]
, I look forward to hear from you soon

Buddy004
73, Danville, United States

Yes, the Russian Venice. I particularly enjoyed the Winter Palace!

Buddy004
73, Danville, United States

You are also pretty. I've been to Russia, Moscow and St. Petersburg.

la France en deuil, je vous envoie ma compassion
roll-your-own
74, Sauzé-Vaussais, France

Enchante Valentina
Thank you for looking in, enjoy the sunshine Its been a long time coming

moos1234
74, Zwolle, Netherlands

Greetings from holland !
I like to know , about your culture , daily life ,
I am very interested in rules and culture of people ,
I love all music , it is the fuel of life , greetings , Henk.

tombe2020
57, Male, Maldives

hi. I just wanna say hi and greetings from Maldives

leodrn50
71, Salmon, United States

Im sorry I missed your Birthday HAPPY BIRTHDAY