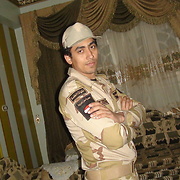 Adel0Muhammad
Adel, 35 y.o.

Learning
Looking for
Friends
Language practice
Postal pen pals
Website
Messaging

Joined 9 years ago, profile updated 2 years ago.

Displaying posts 1 to 10 of 221.

febisweet
36 , Malang , Indonesia

Hello
I am fine thanks
Yes we can be friends

joaoclaudino10
42 , Ibateguara , Brazil

Good evening, I'm a missionary joao claudino da silva and I would like to have new friendships. I'm 36 years old, married, 3 children and I live here in Brazil. Can you add me, friend?.

hello friend iwould like to correspond with u as ur pal friendship by exchanges email and snail hope to hear from u soon

hello my friend iwould like to correspond with u as ur pal friendship by exchanges email and snail hope to hear from u soon

urawee
26 , Hat Yai , Thailand

Ok:)
I want to be your friend but im not good at english 5555
My name Gam . Nice to meet you ;)

FUCKKKKKKKKKKKK UFUCKKKKKKKKKKKK UFUCKKKKKKKKKKKK UFUCKKKKKKKKKKKK UFUCKKKKKKKKKKKK UFUCKKKKKKKKKKKK UFUCKKKKKKKKKKKK UFUCKKKKKKKKKKKK UFUCKKKKKKKKKKKK UFUCKKKKKKKKKKKK UFUCKKKKKKKKKKKK UFUCKKKKKKKKKKKK UFUCKKKKKKKKKKKK U

KOSSSSSSSSSSSSSS OUMAKKOSSSSSSSSSSSSSS OUMAKKOSSSSSSSSSSSSSS OUMAKKOSSSSSSSSSSSSSS OUMAKKOSSSSSSSSSSSSSS OUMAKKOSSSSSSSSSSSSSS OUMAKKOSSSSSSSSSSSSSS OUMAKKOSSSSSSSSSSSSSS OUMAKKOSSSSSSSSSSSSSS OUMAKKOSSSSSSSSSSSSSS OUMAKKOSSSSSSSSSSSSSS OUMAKKOSSSSSSSSSSSSSS OUMAKKOSSSSSSSSSSSSSS OUMAKKOSSSSSSSSSSSSSS OUMAKKOSSSSSSSSSSSSSS OUMAKKOSSSSSSSSSSSSSS OUMAKKOSSSSSSSSSSSSSS OUMAKKOSSSSSSSSSSSSSS OUMAKKOSSSSSSSSSSSSSS OUMAKKOSSSSSSSSSSSSSS OUMAK