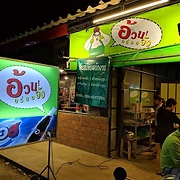 Displaying posts 1 to 9 of 9.

phatthi1988
33, Khlong Luang, Thailand

why do you live in BKK? for work?



Suleemast
32, Samut Sakhon, Thailand

You can learn how to speak Thai from me and you can teach me Mandarin nice to meet you 😊

beammypotter
38, Bangkok, Thailand

Hello . I'm Karn . Nice to meet u.


I'm Thai we can be friends