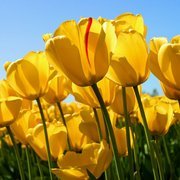 Displaying posts 1 to 10 of 11.

Cyrillekuo
40, Kaohsiung City, Taiwan

Yes, the key point is to realize the techniques of technical and fundamental analysis from any investment expert or adviser, its result of returns is usually inferior to passive investment of ordinary people in the real stock market.

Cyrillekuo
40, Kaohsiung City, Taiwan

It's a book about the stock market, which popularized the random walk hypothesis in terms of the investment.
Lei0100311
34, Wuhan, China


but now my fly height become more short than before in the dream,and more hard to fly as i want,age coming,sometime i did't like to control anymore,feel tired after awake

yes,our lucid dream people hard to have nightmare,because we know is dream or we can created something in the dream,just like the inception

CyMercury
31, Ferrara, Italy

Hi!!! :-) nothing is better than learn languages....I love different cultures..It's very interesting discover what happenes in other parts of the world :-).

oh. hmm ive never head of it .. now it sounds like a prequel to ratatouille... like the rat got flushed away and ended up in france and well, you know the rest. :)