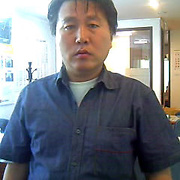 wildpoem
Jeongwon, 68 y.o.

Speaks
Learning
Looking for
Friends
Language practice
Meeting in person
Postal pen pals
Flirting and romance

Joined 18 years ago, profile updated 17 years ago.

Displaying posts 1 to 3 of 3.

I WILL IF YOU CAN BE GOOD MAN AND SPEAK ENGLISH.
REPLY TO
[email protected]
NOTE I TOOK PERNISION FROM THE BOY MARTIN TO WRITE YOU SO REPLY ON MY EMAIL SO THAT WE CAN TALK AND YOU HAVE MY PIC.
ROSE