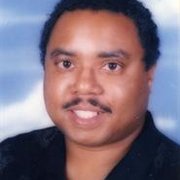 steventw
Steven, 54 y.o.


Joined 14 years ago, profile updated 2 years ago.

Displaying posts 1 to 10 of 109.

lantape64
58 , San Fernando , Philippines

hello friend how are you?


Boy you have changed your profile! So where do we meet for Lunch?

patricia52
68 , Albuquerque , United States

hi steven, i'm good ty.. will be in san antonio may 3rd!!!! yay!!!

Hey Dude!
Your profile is lookin kinda sparse- your more interesting than that!

do u think my dera??? hehehehehe
kisses from Brasil to uuuu
juju

Hi Steve, that sounds nice I hope you had a wonderful time.
I am very well and ever so happy so all I can do is wish the same for you.
Tjymi

Hiya Peach!
Sorry for thr radio silence , but my work is PURELY seasonally realated. I probably know more than my Boss does but that isn't
a consideration, I guess. Go fig...
If you have the time, you know where I am...I welcome a friendly face. We canstill go to lunch y'know...
Be safe, be good as you think you can! Jen