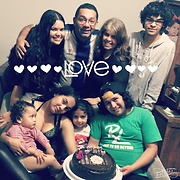 Displaying posts 1 to 3 of 3.

Yes of course I would love to have you on my list of penfriends y puedo leer su idioma Tambien. No hablo esp. muy bien pero lo leo sin problemas.

Yes I would love it! I am also happily married, Roman Catholic and have 3 daughters and 4 grand children y conozco un poquito de espanol Tambien porque soy de idioma frances!

Hi from Canada. If you want a pen pal from Western Canada. Let me know! Marieannette