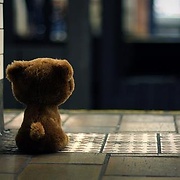 rorrosh
Reham, 41 y.o.

Looking for
Friends
Language practice
Flirting and romance

Joined 6 years ago, profile updated 4 years ago.

Displaying posts 1 to 10 of 53.

pianomanrodney
73, Halifax, Canada

Hi. Sent you a message.....thanks....pianoman8849

Hello,sincere and friendly greetings to a country where life supposedly is not all fun. In my country the sympathy is with you and your people. Il ali'qua

JohnnyBlaz97
25, Lahore, Pakistan

Our hearts ache hearing about what is happening in Gaza, we cannot do much but pray for you guys. May Allah almighty have mercy and be sufficient for our Palestinian brothers & sisters. Salam from Pakistan!

48ricks
44, Chelmsford, United Kingdom

Strength to Palestine! You are not alone people are supporting your struggle all around the world , and public opinion is beginning to turn against Israel.

Jj1956
66, Winter Haven, United States

First person here who I have found who likes fishing. Wish you a wonderful day.

Anthony2021
62, New York City, United States

You write good sentences I am looking to learn Arabic and more about where you live I am somewhat familiar with what goes on there I was supposed to get two small Olive Trees from my old neighbor who moved back there but lost touch My name is Anthony