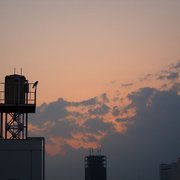 Displaying posts 1 to 10 of 15.

Hello dear, I would like to exchange language with you

anandpatre
63, Bengaluru, India

Thank you for visiting my profile :))) Did you see my nature Photos? ... http://www.flickr.com/photos/anandpatre/

Dimens83
38, Apeldoorn, Netherlands

i wanted to click our chat and i always mistakenly click your image and end up here haha.. hi :)

TatianaRepnitcyna
65, Nagoya, Japan

Hello, my name is Tanya, I live in Japan and Russia, I have a granddaughter Mirei she is Japanese, I never part with her. I am very glad that you also like Dostoevsky, he is my favorite writer from my youth. In the past I am a teacher of mathematics , but in my heart I love literature. Now I try to learn Japanese. Goodbye !!!



alyare1
47, Tokyo, Japan

wow, I don't know about powerful, but thank you...I think...just joking haha. I'm really friendly though :)


izhara
34, Tokyo, Japan

こんにちは、初めまして!わたしはルチアです、スペインから来ました
If you want to have a spanish penpal it would be awesome, I can speak English and Spanish, and I'm studying Japanese (basic level)
どうぞよろしくお願いお願いします