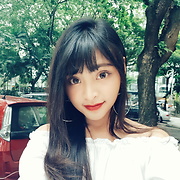 Displaying posts 1 to 10 of 32.

Hello I am from Vancouver Canada what part of Canada were you living in ????

Yes. Near seoul. I can go to Seoul easy to take bus or subways.

Fernando101010
33, San Juan del Río, Mexico

Hello!!! how are you doing?

Flowers are everywhere in April! If you come to Korean at that time, I'll take you good place for seeing blooming flowers.

Well... Have you been to Namsan? It is one of famous date course in Korea. I am not sure but it is also most popular place in Seoul.