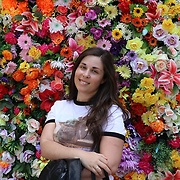 niiaa11
Inês, 29 y.o.

Speaks
Looking for
Friends
Language practice
Meeting in person
Postal pen pals
Education
Bachelor's degree
Universidade de Lisboa
Occupation
Website Publisher.
Relationship status
In a relationship

Joined 7 years ago, profile updated 9 months ago.

Displaying posts 1 to 10 of 13.

ariaadin
26, Malang, Indonesia

Yes, let's talk about something interesting :D

Nice profile~ I hope that we can study Korean together. You can also teach me Spanish and Portuguese~

ariaadin
26, Malang, Indonesia

Hi Ines :) Nice to see you here and I'm so glad that you might be the right person to talk something in other cultures and languages. If you want to prac your Indonesian, then I'll be ready to talk with you in Indonesian or in English :)
Marcatori
35, Jakarta, Indonesia

Lets study indonesian language i will teach you

Olá :)
Saudações da Rússia!)

Me too but for now I'm obsessed with this OP: http://m.youtube.com/watch?v=nNqwmI7Ki-o

Not so much .. I'm really bored .. (If you can't tell) what kind of music do you like?

I'm fine thank you! How was your day? :)