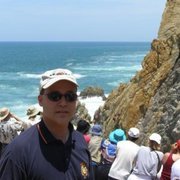 mredlxiv
Ed Wayner, 57 y.o.

Education
Bachelor's degree
Occupation
Food Service Management

Joined 14 years ago, profile updated 1 year ago.

Displaying posts 1 to 4 of 4.

diana_14925
55, Medellín, Colombia

Eres muy afortunado si aún no te has contagiado

mscancino
55, Cape Town, South Africa

Hi My favourite friend.. How are you doing? I hope your absence on here and Facebook means that life is keeping you busy and that
its going great with Rosa and the kids.. Miss our long letters tog,
the chats online and mostly your funny voice live.. was happy memories Ill always cherish! Please stay in touch.. hugs to all:)M

you\'re welcome.. If you want to, would you visit my space?
http://www.myspace.com/jadegirl77