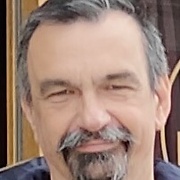 Displaying posts 1 to 10 of 15.

kang_46411
49 , Anyang , China

Hello Misiko. My name is Guang. I am Chinese. Can we talk here? I also married and have two daughters who both study in universities.

RealtaFae
43 , Dublin , Ireland

Hi, nice to meet you Misiko. Thanks for visiting my profile.

Hello Misiko. Thank you very much for reaching out and telling me about you, your family, endeavors, and the like. I will definitely get back to you as soon as I have the chance. Kindest Regards from Costa Rica

Hello Misiko. I would love to talk to you. Budapest is my favorite sity.

Hello and greetings from Canada, thanks for stopping by my profile if you're up for a chat or would like a Canadian friend drop me a line take care.

denise2021
57 , Campinas , Brazil

Hello Misiko
Nice to meet you.
My interesting is in write letters and not email.
Would you like that?
Denise

Cinnamon175
57 , Auckland , New Zealand

Hola Misiko thank you for your message. I would love to converse with you I am however travelling to the UK from New Zealand for the Christmas holidays so please bear with me. Speak soon .


Mihaela_Lorelei
47 , Piteşti , Romania

Hello! Nice to meet you ! Your family is great! I've got 4 kids. That's why your pictures caught my eye.