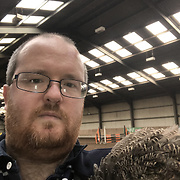 letithappen
Steve, 39 y.o.

Speaks
Looking for
Friends
Meeting in person
Relationship status
Married

Joined 15 years ago, profile updated 7 months ago.

Displaying posts 1 to 8 of 8.

Why do you keep moving countries or are you a hacker?

I was asking what do you do for a job. I'm unemployed
what? sorry..i don`t undestand

What do you do in London? I live in Northern Ireland and I'm unemployed due to my mental health

Hello Steve lots of greetings from Germany. I hope you are fine!