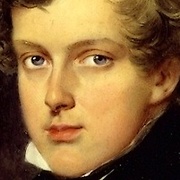 lamine2000
Lamine, 22 y.o.

Looking for
Friends
Language practice
Meeting in person
Postal pen pals
Flirting and romance
Relationship status
It's complicated

Joined 1 year ago, profile updated 24 days ago.

Displaying posts 1 to 2 of 2.

lamine2000
22, Luxeuil-les-Bains, France

le premier pas sur les sentiers périlleux de ma philosophie ,c'est premièrement d'avoir et d'acquérir la première intelligence dans la quelle tu comprendras que intelligence de l'univers et la tienne sont sur la même langueur d'ondes. c.a.dire; égales..!
ex; dans le thème ; le mystère de l'existence et la pensée, j'ai expliquer ceci: que la pensée de l'arbre, de l'astre , de l'eau , du temps , et des mouvements ; c'est a dire; de l'espace,du temps et de la matière a la fois , doit être connu de toi ! c' a dire; être vue , connue et mise a l'écart pour passer autre chose ! si non ,
quelle sens aura l'intelligence de l'homme sans dieu ou d'un dieu sans l'homme ou d'un monde sans conscience , ou d'un homme sans conscience .. ni de lui même ni du monde qui l'entours ni d'autre chose etc...?
le mystère de l'existence et de la pensée commence par ici ;
le monde du symbole."des représentation" .
le monde de l'art " la beauté"
le monde de la conscience " la connaissance et le savoir".
a suivre...
EXTRAIT de mon livre intitulé; ma philosophie que je suis entrain d'écrire. et ceci n'est qu'un aperçus de ce que je pense tout seul de ce monde si vaste et si mystérieux, si pauvre et si riche , si vide et si pleine a la fois .
bien amicalement
KINZO🌠🤗😌

lamine2000
22, Luxeuil-les-Bains, France

je suis a la recherche d'amour , c'est a dire comment aimer ?
y a quelqu'un ? y' a un comment ,un pourquoi ? y' a quelque chose d'autre a part cette pure perte de temps ?