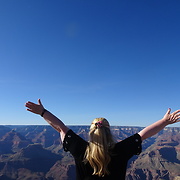 Displaying posts 1 to 7 of 7.

TeacherinTN
51, Oak Ridge, United States

Hello, thanks for stopping by

Hello, greetings from Brazil. I´m just a humble guy looking to learn more about Austria and make friends.

dallaswb
53, Puyallup, United States

Hi, Thanks for dropping by my profile. Have a great day :)

pkkaz
48, Greeley, United States

Nice space suit...did you get selected for that mission to Mars they are looking for volunteers for? Hope you are doing well and everything is going great for you :-)

Miguelangel25
56, Manchester, United Kingdom

Hello.. nice meeting you

Anniska
58, Toronto, Canada

Hi Kristin,
Greetings from rainy Toronto...not sure if you'd like a Canadian e-pal?
Happy Saturday,l
Annie