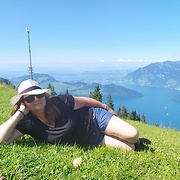 Displaying posts 1 to 10 of 46.

arcticwolf
49, Seoul, South Korea

Hola, nice to meet you, from South Korea. I think Korea has really great kind people. And they really make great dramas and movies. I like their attitude about having a good group. They really like hiking here, 70% of Korea is mountains!

tombuc
57, Dresden, Germany

no es mi interés aquí habló aprender. Me gustaría llegar a conocer a la gente y amistades surgen cuando le conviene ...

Hello.
Thanks your message. I can't English very well. But, I thank we can exchange culture and friendship. My name is kisoo.
I hope to receive your message.
Thank you.
julymaria
54, Maldonado, Uruguay

hola gracias por visitar mi perfil


DarkSideofmoon
49, Strasbourg, France

****o thanks for visiting :)
julymaria
54, Maldonado, Uruguay


twinturbo
53, Kawasaki, Japan