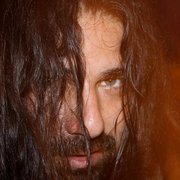 gosu
H, 41 y.o.

Looking for
Friends
Language practice
Postal pen pals
Flirting and romance

Joined 10 years ago, profile updated 2 years ago.

Displaying posts 1 to 9 of 9.

57miranda
66 , Dzhezkazgan , Kazakhstan

russian man from Kazakhstan seeks penpals in the world!collecting.i like rock.snail mail only.Alex.

Kasoba
30 , Kasese , Uganda

Hi, greetings from east Africa ... Let's connect for more of philosophy, law, music and creative arts

hello friend iwould like to correspond with u as ur pal friend by exchanges email and snail ihope u will be interesting hope to hear from u soon u are welcome

Are there many photos of Jesus? How you could look like him if no one knows what he really looks like. I won't even start a topic if he ever existed or not.

francis65
60 , Tarbes , France

oh oh.......
He looks like Jesus Christ............

Hey, not heard from you for a while, hope you are well :)