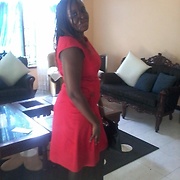 Displaying posts 1 to 9 of 9.

MarioBlue86
35, Schwechat, Austria

You are real search a nice real honest man?

nirong83
32, Colombo, Sri Lanka

hi
A friend is like a star that twinkles and glows
Or maybe like the ocean that gently flows
A friend is like gold that you should treasure
And take care of forever and ever
A friend is like an angel that is there to guide you
A friend is someone you can trust out of a few
A friend is more than one in a million
They are one in a ca-zillion
And you, my friend, are very special
and so it is official.

staciesmarkham
50, Mechanicsville, United States

Hi there to you too!