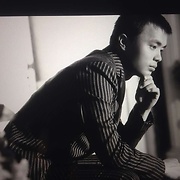 Displaying posts 1 to 10 of 10.


Halibutlevel10
38 , Madrid , Spain

The cake is a lie.. The moon is a hologram

finngod820
34 , Busan , South Korea

Hallo thanks for visiting my profiles.
I read your profile and heard you like all the genre of the music
which band is your favorite?

Xsvetilnik
26 , Moscow , Russia

Thank you too. Greeting from Russia.



Used to, I always play counter strike until now since 2006. I never played warcraft same goes to dota 1 b4.. for me, if u good at dota2 u need to improve your skill in it.. but if u wanna try LoL, its ok.. u can make comparison about these 2 games and judges which 1 is the best.. for me, dota2 is really, really hard to play, easy to master for LoL easy to play, not really hard to master.. when u play lol, u will know what i mean.. n for today, i need to focus in my game LoL, improve my skill and then 1 day i want to go to LCS (League championship series) at least 1 time. my friend ady play in TI (the international dota2) .. u know mushi right? he play at team fnatic in dota2.. he played at my cc used to be.. and my friend monkey whom play with team invasion.. its so nice to talking with you :)

and dont forget, be a sportmanship, talk less do more in game.