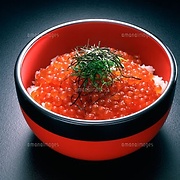 Displaying posts 1 to 8 of 8.

Yes, its originated from there. The most widely accepted theory says we were rageing nomads at the area of the Ural-river back in circa 1100 BC.
We have got some influences from various places while we were wandering from east to west. We experienced influences almost every time, when our significal history events took place.
One of the difficulties must be the huge number of particles, and the way how japanese, and hungarian glues them together. Hungarian is a big fan of gluing too, but it behaves other ways since its not the same language. And there is the spacing between the logical units which is missing: it makes hard to read a japanese text. I don't really know to rule of the separating of the sylabyles between Kanjis. Since Kanjis can be written with Kanas and Moras, its even harder. Thats all by now. :D

Can you really teach me or you're lying as most people do here?????

https://www.youtube.com/watch?v=QmANLqK_EdQ
This is how it sounds like. This hungarian poem makes fun out of the differences of some hungarian words, and phrases written in the same way, enlightening the way how hungarian conjugating just anything to express the smallest differences of the meaning. Its meaningful from the first letter to the last. In this way you can see how diverted our language is. I must warn you: its HARD. Most of the people used to fail while tries to learn. There is a faculty at
the Osaka University where they teach hungarian. They can tell you how hard it is.
We don't need to use subject either. Even verbs can leaved out without serious effect on the meaning.
I heard that the region includes Osaka speaks different dialect, as well as the region under Fukuoka does. I'm not a chosey one... ;) :D

Pretty bad, since I have made my choice just 1 month ago, and since then im fighting my needs. I couldnt resist to watch some YT video tutorial on hungarian language, but I found them too campaignlike. In the other hand im naturally equiped with the abilities of speaking japanese. No kidding. Some people said the hungarian must be the most ancient language in the entire region including western countries. Therefore to say a japanese sentence i just need to transcript it to Hepburn's system, and go. The only thing i have an issue with is the intonation. The real problem starts at the grammar. I speak hungarian as my mother tongue. Hungarian and Japanese seems to be similar in grammar to eachother... but they are different too!... I dont want to have preconceptions about japanese.

Ahhh, I almost forget to THANK YOU being so kind to reply. Honestly I gave up the hope.
If I can help you with anything, JUST LET ME KNOW.

Yes, I am kinda fascinated about you guys. No otaku-thing involved... just saying, before the second thoughts. I am looking for people who speak native japanese. I found two of yours but they are too low on English skills to teach japanese. I am trying to teach both of them... but just one of those two willing to learn (i mean make affort to ask, or even practice). It is surely going to take time. I have got the book of みんなのにほんご, for my lectures. Since I am highly capable to learn things bad, i was not forcing it until i find someone to help. ..but noone thrusts a central-european guy. I guess they are thinking i am a pervert, or something... :T

Welcome to InterPals by the way.

Teaching japanese... really? Nobody teaches japanese here. They say, but they dont do.