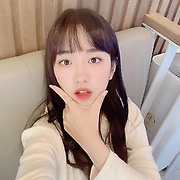 cherish027
Mina, 23 y.o.

Looking for
Friends
Language practice

Joined 6 years ago, profile updated 3 months ago.

Displaying posts 1 to 10 of 55.

globalization
31, New York City, United States

Where did you take your photos? When you visit me in usa? :)


Mike15x
22, New York, United States

Hi min, my name is Michael nice to meet you! I'm from New York . I know English and spanish. Could you help me learn Korean. Thank you if you do!

hi. I'm Mimi from Japan. Nice to meet you!

sumeyra_ss
23, Eskişehir, Turkey

Hi!! I want to be friends with you~ :)

andresblacks
23, Sahagún, Colombia

Hi nice meet you
Add me if you want we can be good friend