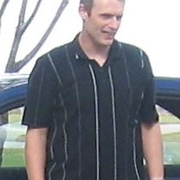 Displaying posts 1 to 10 of 24.
bekind2all
50 , Mahdia , Tunisia

شكرا و كل عام و أنتم بألف خير و صحة و سعادة

57miranda
66 , Dzhezkazgan , Kazakhstan

russian man from Kazakhstan seeks penpals in the world!collecting.i like rock.snail mail only.Alex.
Yad84Jordan
39 , Amman , Jordan

اللغة العربية لغة جميلة لكن تحتاج ممارسة كثيرة وجهد ...لكن في النهاية ستتعرف على حضاىة يجهلها كثير من الناس
ة

Anna19851226
37 , Hong Kong , Hong Kong

My name is Anna.From Hong Kong.I like drawing, piano, exercise, fitness, travel, food. I want to find a good friend or a good husband.If we have the same purpose, please reply.


yousefnapil
22 , Cairo , Egypt

السلام عليكم إذا أردت ممارسة اللغة العربية فأنا موجود فى خدمتك وأنا أيضاُ أمنيتى أن أتعلم اللغة الأنجليزية إذا أردت كلمنى فى الخاص وسنتبادل مع بعضنا العض التكلم لأنى عندى مشكلة فى التكلم معك على الخاص لديك

kouraichi
41 , Kebili , Tunisia

Peace be upon you Paul
Your Arabic level is better than my students but still you need to study more.
Send me a friendship request and this is my skype adress : Rami kuraichi

https://www.youtube.com/watch?v=KLr4W9UdDMA