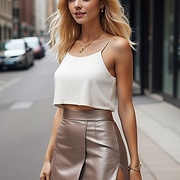 Displaying posts 1 to 10 of 45.

Hi Alena! I visited Kyiv and Odessa in 2018, and I absolutely LOVED every moment of it. Such a beautiful country!

saddleup1
73 , Cootamundra , Australia

Hi! Alena and i think i should be visiting Kyiv next holiday break if the women look as pretty as you, Take Care.

thanks for visiting my profile!

Ickou
33 , Niort , France

Hi, so, did you come to France finally ? :)

What's keeping you up this evening?

spurvia
67 , Greensboro , United States

Si vous voudrais parler en francais, ne hesitez pas a me contacter.