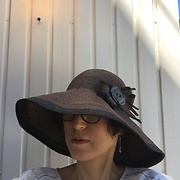 Displaying posts 1 to 10 of 19.

タケシです。話をして、お互いをもっとよく知ることができればと思います☺

AliMinhas
27 , Islamabad , Pakistan

Helow mam i am looking for japness plz help me

Hi, Hat defines a person as very private and sensitive, I have a weakness for chocolates.

Good to see an honest response. I hate sake, by the way.

Sure you are really whom I want