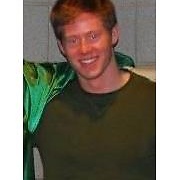 YahsWay
YahsWay, 33 y.o.

Speaks
Looking for
Friends
Language practice

Joined 4 years ago, profile updated 8 months ago.

Displaying posts 1 to 10 of 19.

IsmeAmanda
31, Atlanta, United States

Hello :)
If you ever want religious talk or exchange of ideologies feel free to message me. I love talking about religion and learning new things :)
Agape!

Hi Brother ;
How are you ? Can we be friend here ? Nice to meet you ;
May God bless you ;

FabricioBrasiil
37, Brasília, Brazil

Hello. We can talk about various subjects.
music, culture, history, news, biblical studies and others.
For from him and through him, and to him, are all things; glory to him forever. Amen.
Romans 11:36
I am taking English classes and want to learn and practice English

Rakkoon7
26, Beersheba, Israel

A god that has any commands doesn't exist, bro. why would an omnipotent being care about one specific tiny person in one planet in one galaxy in the whole universe? don't tell me you also reject evolution, a scientific fact.