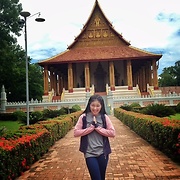 Siriwan-pang56
Siriwan, 29 y.o.


Joined 7 years ago, profile updated 2 years ago.

Displaying posts 1 to 4 of 4.

hi pang. nice to meet you!

ph0ebeA
27 , Singapore , Singapore

nice to meet you too :) if you want to chat, i prefer to do it in private message, not on walls!
Junamour
37 , Luoyang , China

Hi Siriwan! How are you? I'm Jun from China