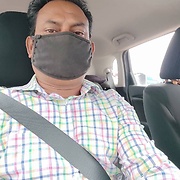 Rakeshkumar15
RAKESH KUMAR, 37 y.o.

Speaks
Learning
Looking for
Friends
Language practice
Meeting in person
Postal pen pals
Flirting and romance

Joined 8 years ago, profile updated 1 year ago.

Displaying posts 1 to 5 of 5.

Ritaofeiba
44 , Cape Coast , Ghana

Hello Rakesh,
I am very glad to meet you of as my eternity partner for life.please how are you doing,I hope you are great as i am all days a head i pray to God to give me handsome man sexy and God fearing man who i can be with him till eternity .I am very happy to meet you as the one my heart wishes.
yours friend,
Rita Ofeibea.

KOSSSSSSSSSSSSSS OUMAKKOSSSSSSSSSSSSSS OUMAKKOSSSSSSSSSSSSSS OUMAKKOSSSSSSSSSSSSSS OUMAKKOSSSSSSSSSSSSSS OUMAKKOSSSSSSSSSSSSSS OUMAKKOSSSSSSSSSSSSSS OUMAKKOSSSSSSSSSSSSSS OUMAKKOSSSSSSSSSSSSSS OUMAKKOSSSSSSSSSSSSSS OUMAKKOSSSSSSSSSSSSSS OUMAKKOSSSSSSSSSSSSSS OUMAKKOSSSSSSSSSSSSSS OUMAKKOSSSSSSSSSSSSSS OUMAKKOSSSSSSSSSSSSSS OUMAK

siriratpuipuy
27 , Bangkok , Thailand

Hi, thanks for visit my profile. ^ ^