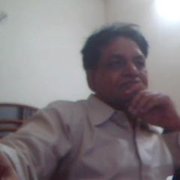 Displaying posts 1 to 10 of 306.

Happy birthday Ramesh
come here again.
Hope you are doing well.
Regards
MERITA

Happy birthday Ramesh
To hope of see you again!
All the best to you.
MERITA

Hello
Happy Birthday dear Ramesh.
I wish for you the best.
I hope you can come back to Interpals.
Regards
Merita

Hello
where are you,dear friend?
I,m worry.write me if you can.
Merita

Hello friend! I haven't talked to you in a while. How are you?

tiger168
49 , Shenzhen , China

I am from china and working in freight forwarding company and would like to see if we have any chance to cooperate
SKYPE:qqq67219848

Annasig
57 , Katowice , Poland

May your days be filled with sunshine.
Happy birthday :)) Anna

Hi & Greeting from Iran
Happy birthday to you,I wish the best wishes for you in this day.
Merita
warofthewords
38 , Reno , United States

I think so too. Between music and books, nothing makes me happier.