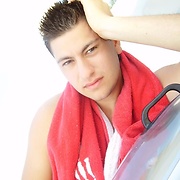 Displaying posts 1 to 6 of 6.

57miranda
66 , Dzhezkazgan , Kazakhstan

russian man from Kazakhstan seeks penpals in the world!collecting.i like rock.snail mail only.Alex.

Hey.602 I enjoy when my candid photos look and compliment me. Will you watch them?
taplink.cc/virtolysha

snips
38 , Blagoveshchensk , Russia

Здравей !Казвам се сергей .Oт русия съм отдавна ли учиш руски ?Много ми харесва български искам да си намеря приятел за практика .ТИ имаш ли скайп?USETEVA 3330 ми е скайпа .Ти с какво се занимаваш работиш ли учиш ли се ?

Hi my dear friend, would you like to exchange with me?