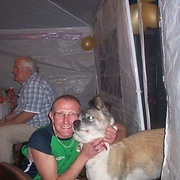 Noel1971
Noel, 51 y.o.

Speaks
Looking for
Friends
Flirting and romance
Website
Messaging

Joined 7 years ago, profile updated 1 year ago.

Displaying posts 1 to 3 of 3.

Finegal1
27 , Berekum , Ghana

Hello how are you doing my dear My name is Emelia hope we can be friends if you dont mind

andris1969
53 , Riga , Latvia

The same Noel who is bringing presents to kids at Christmas?