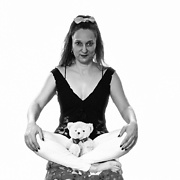 Displaying posts 1 to 10 of 40.

dede_thehound
38, Carentan, France

Salut Beata, ton français me semble déjà très bon! tu devrais pouvoir être bilingue aisément!

uccello67
32, Strasbourg, France

Bonjour Beata
Je m'appelle Adrien, je suis de nationalité française et je serai ravi de t'aider pour apprendre la langue française
Au plaisir de te lire
Adrien


SEAHOO
38, Accra, Ghana

Thanks you for going through my profile page. Nice to meet you good friend.