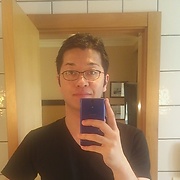 Displaying posts 1 to 10 of 10.

Will you come to Spain in August? Welcome then. How many cities will you visit?

Hope you enjoy your trip to Spain in August!! :-)

I want to travel. I want to go Japan someday because my biological great grandfather was Japanese. So I would like to see what Japan looks like lol. But that proposition would be appreciated haha



Yokodachi
40, Clères, France


DaleBentley
30, Medford, United States

Thanks for the reply! Yeah, I'm looking for more friends to communicate with to help others with English, and to help my really bad Japanese. I'll try not to offend you with my mistakes. Glad to meet you!

DaleBentley
30, Medford, United States

クラタさん、こんにちは。
私はデイールです。もっと日本人友達を探しています。英語と日本語も話しましょう。:)