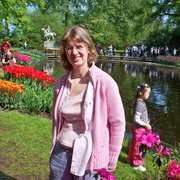 Displaying posts 1 to 10 of 573.

prem_57043
55 , Jaipur , India

Good afternoon dear friend 🌹, I'm Prem Chand from India, can we be good friends?

Koo_koo_lino
46 , Copenhagen , Denmark

Interesting wall & Table lamps for your home joy
atamaj
37 , Arua , Uganda

Hello good evening from uganda.i.
Iam justus and glad to meet you.

GEK53
70 , Lancaster , United States

Hello, I am looking for deutsche Brieffreunde to help me learn the language. I would prefer to converse with someone in my age group.


amelodie1959
64 , Gresham , United States

Hello, I too am only seeking snail mail penpals. If you are interested in corresponding with an American in Oregon, message me your address and I will write first!

Hello Kizza! Nice to meet you! Yes, I would like to be penpal with you!

lehatuer
63 , Lappeenranta , Finland

Hello,
I'm reading for your profile and I think I would like to start with you a longlasting SNAIL mail correspondence. What do you think about that!
Please, tell me.
Best wishes,
ERJA.

57miranda
66 , Dzhezkazgan , Kazakhstan

russian man from Kazakhstan seeks penpals in the world!collecting.i like rock.snail mail only.Alex.p.s.i also a collect cards.