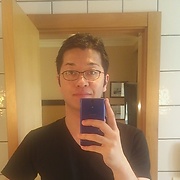 Displaying posts 1 to 10 of 11.

Hello my name is Sok Pisey I live in Australia ( Melbourn city )
I am 32 years old I stay single I am looking exact partner to join our business together and develop
and long-term serious relationship
If you all suitable with my call for please, reach to my Telegram
+61 4 2075 1908 or my Facebook we will have more talk and reach to dating time.


Nuria84
39 , Lleida , Spain

Will you come to Spain in August? Welcome then. How many cities will you visit?

Hope you enjoy your trip to Spain in August!! :-)

I want to travel. I want to go Japan someday because my biological great grandfather was Japanese. So I would like to see what Japan looks like lol. But that proposition would be appreciated haha



Yokodachi
41 , Clères , France


DaleBentley
32 , Medford , United States

Thanks for the reply! Yeah, I'm looking for more friends to communicate with to help others with English, and to help my really bad Japanese. I'll try not to offend you with my mistakes. Glad to meet you!