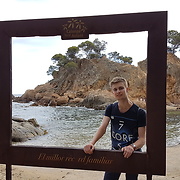 Displaying posts 1 to 7 of 7.



en bedankt dat je mijn profielpagina even bezocht.
groeten uit Nederland :-)

Outback_Lady
44 , Munich , Germany

Hallo Jarno!
Ich würde dir sehr gerne helfen (Deutsch ist meine zweite Muttersprache.) und im Austausch gerne Niederländisch (Flämisch) lernen. Ist es ein Problem für dich, dass ich 1. älter bin als du (39) und 2. körperbehindert bin? Deswegen kann ich dir nur per E-Mail schreiben? Ist das OK für dich?
Bitte antworte bald!
Grüße nach Gent,
Kathy


Hey Jarno,
ich würde dir gern helfen, obwohl du schon ziemlich gut deutsch schreibst :D
Außerdem bin ich in letzter Zeit immer am Überlegen, ob ich nicht mal niederländisch lernen sollte, da ich dort realtiv häufig bin.. ^^