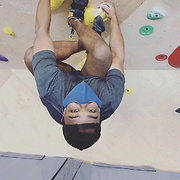 Jamienathan991
Jamie, 31 y.o.

Learning
Looking for
Friends
Language practice
Meeting in person
Messaging

Joined 11 years ago, profile updated 2 years ago.

Displaying posts 1 to 10 of 564.

I am well thanks! :) I figured if I was going to keep looking at your profile, I should say hello. ;p

Just having a peek. I hope you are doing well, Jamie! :)

giecalvin
31 , London , United Kingdom

Hi Jamie, I think we both agree that people with common sense believe "Hi" or "Hello" is what we use to address a complete stranger. Maybe people should not have demanded too much and just let the conversation keep flowing naturally :)


Hi Jamie! Thanks for visiting my profile. You must be like me in that if I see someone from New York City on here, I think, hmm... I gotta see my neighbor! Haha. Great profile. Passe une bonne journée!

Jhunne
51 , Barili , Philippines

you're cutieeeeeeee and coolllllllllll

bro, welcome to my amazing country.