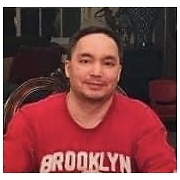 Hotzoup
Kevin, 48 y.o.

Speaks
Education
Graduate degree

Joined 9 years ago, profile updated 9 years ago.

Displaying posts 1 to 2 of 2.

Erinyes14
35 , Harlingen , United States

Yea!! haha that's cool. No one ever mentions city of god but it's such a good movie.

Cinyue
27 , Las Vegas , United States

Thank you! I actually have never seen Ed Sheeran live before, but I don't doubt that he's been amazing in all of them! Hm, favorite Disney/Pixar film is probably our classic Lion King. How about you?