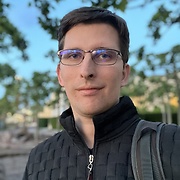 Gergo90
Gergő, 33 y.o.

Looking for
Friends
Language practice
Postal pen pals

Joined 13 years ago, profile updated 8 years ago.

Displaying posts 1 to 10 of 34.

this site is better - xstripx.com

nickyback
28 , Santa Marta , Colombia

Hello, Gergő!
I'm Paola and I'm from Venezuela. I'm interested in learning about other countries (culture, food, its people and I also like languages). From what I see you have many interests, some we have in common like: biking, tennis, puzzles and music (amazing musical taste). From those you listed, my favorites would be Nightwish and Epica and it's awesome you listen to HIM because I remember that my very first beginning was when I heard Bittersweet which Ville Valo sung with Lauri, those two have amazing voices but I was captivated by Ville's deep and dark voice, so I decided to give HIM a chance.
Hope to hear from you soon.
Have a wonderful weekend!

hello nice to meet you my name is Anastasia, how is everything over there i want to tell you some thing important private so would you contact me through email anastasia2dama@ gmail.com