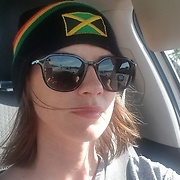 Fjama
Victoria, 39 y.o.


Joined 5 years ago, profile updated 6 months ago.

Displaying posts 1 to 9 of 9.



Hi nice to meet you welcome to Dubai i hope u like
Hola, te recibo en Dubai. Espero que te guste


hello friend iwould like to correspond with u as ur pal friendship by exchanges email and snail hope to hear from u soon
laichenabil
43, Algiers, Algeria

hello sweet You have a nice profile and I like your picture. Can you tell me more about yourself? I look forward to your reply. x

chakuli
52, Mumbai, India

WELCOME TO INTERPALS. HAVE A NICE TIME HERE.
WUD U LIKE TO BE MY EPAL.