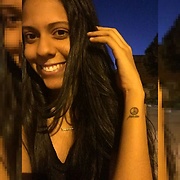 Displaying posts 1 to 10 of 21.

gertjetop
30, Zeist, Netherlands

Ha Clarita! How are you? Noticed you liked Adele? Isnt she amazing! What other artists are you into?
PeterKowalski33
33, Częstochowa, Poland

Warm greetings from polish interpal ;)


ILIKETOTRAVEL
43, Fort Wayne, United States

Hi how are you doing?

Sothoth
35, Kirov, Russia

Thank you for lighting my page with your smile ;)