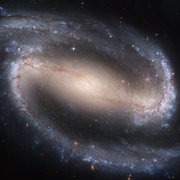 CharlieJQ
Charlie, 56 y.o.


Joined 11 years ago, profile updated 1 year ago.

Displaying posts 1 to 10 of 34.

legendarylady
62 , Sugar Land , United States

Great book recommendation!

I admit i am poor in intelligence can you help me view the picture in your profile through your glasses?

Nyxy_Nightshade
49 , Blue Ridge , United States

Great profile. It's a pleasure to read from a thoughtful person. (Also nice to encounter someone who likes music from around the world. Hope you have a low pain day. Stop by sometime, if you'd like. :)

yram0522
50 , Cebu City , Philippines

Hello...i also have many great why, how and what in my life but sadly i cannot the the math quickly.ahahaha


IrinaKarelia
61 , Petrozavodsk , Russia

Hi! Enter this song. Maybe You will like it. " Марина Капуро - Серая лошадка "

Hemul
34 , Novi Sad , Serbia

Hey! If you do like RTS - do you know about new Master of Orion? =)

I can write here that all these words can be written about myself. It's amazing. :)