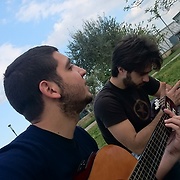 Cesare93
Cesare, 30 y.o.

Relationship status
Married

Joined 12 years ago, profile updated 6 months ago.

Displaying posts 1 to 10 of 20.

this site is better - xstripx.com


littlestarky
26 , Brisbane , Australia

Hey I'm Jess. I'm Australian but we speak English.... Please Please Please Please PLEASE Teach me Italian! and about Italy!! You are so lucky you live in the most beautiful city in the world!!



so we can talk in english. what do you prefer?


so la differenza fra "e" e "è" ma ho la tastiera con i segni polacchi e fare questa lettera è complicato. devi scusarmi.
ti invidio la conoscenza di questa bella lingua.


mio italiano e non corretto ma faccio tutto per chambiarlo.
voui aiutarmi?:)

LinkVinson09
32 , San Jose , United States

hello Sir can you help me with this, how do you say "How are you?" in italian