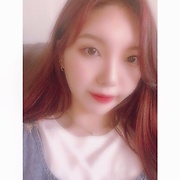 Alodie10
HU, 27 y.o.

Looking for
Friends
Language practice

Joined 7 years ago, profile updated 1 year ago.

Displaying posts 1 to 10 of 21.

bachtyar
27 , Bandung , Indonesia

hi, introduce my name is bachtiar maulana
I live in Indonesia precisely in the city of Bandung
Do you want to be friends with me?


nicolas9702
25 , Santiago , Chile

Hello there, greetings from Chile