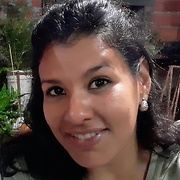 AgathaLux
Agatha, 34 y.o.

Speaks
Learning
Looking for
Friends
Language practice

Joined 4 years ago, profile updated 1 year ago.

Displaying posts 1 to 2 of 2.

AgathaLux
34, Corrientes, Argentina

Hola! Pues mi acento es más del Norte, soy de Corrientes. Nuestro acento es diferente, pero igual de bonito 😃

PanchoVida
75, Québec, Canada

Hi how are you doing
I am Canadian and retired ....and You
Estudié español por 7 años en la universidad.
Me volvé loco el acento rio platense