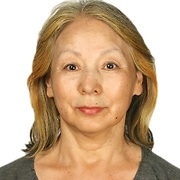 7085274703
Alma, 69 y.o.


Joined 6 years ago, profile updated 1 year ago.

Displaying posts 1 to 10 of 21.

ABSTINITIA
60, Casablanca, Morocco

Good evening,
Thank you for stopping by and visiting my profile.
I hope everything is going great for you.
Best wishes.


nice profile for interesting woman .. nice to meet you .. wish you the best wishes .. Greetings from Egypt .. Ahmed

hello my friend iwould like to correspond with u as ur pal friendship by exchanges email and snails hope to hear from u soon

Kronkle
63, Oldbury, United Kingdom

Alma........I sure hope you meet someone who is lonely.
My best wishes.

hello friend iwould like to correspond with u as ur pal friendship by exchanges email and snail hope to hear from u soon