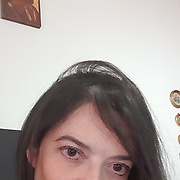 Displaying posts 1 to 10 of 33.

variopinta
44, Cagliari, Italy

guarda che non c'è scritto da nessuna parte che non voglio parlare con persone diverse dagl'italiani, ma che voglio parlare in lingua italiana!

enltguy
40, Medellín, Colombia

Why would you join an international pen pal site if you refuse to talk to anyone that isn't from the same country!?!?
1Darien
43, Rosenheim, Germany

Perche non ti fai vedere tutta? Il resto deve essere bello lo stesso

cittadini37
48, New Bern, United States

Ciao. Tutto a posto adesso? Io parlo italiano.

Mrmajong
49, Rome, Italy

Ciao Laura io sono Daniele piacere di conoscerti

nathan_2019
37, São Paulo, Brazil

Ciao Laura molto Piachere sono Nathan Brasiliano.