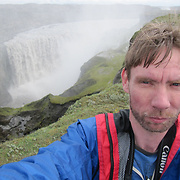 Displaying posts 1 to 10 of 28.

christa70
53 , Flensburg , Germany

Greetings from North Germany ! I love traveling too and just visited Iceland ( the 3rd time) this summer. Enjoyed traveling again and also visiting the active volcano. I have visited all continents …but so far I have not been to Antarctica .

nathan_Brasil
39 , São Paulo , Brazil

Hi there, I am Nathan from Brazil, i live in São Paulo, Capital And i study geography... I love to know about all countries It is very nice to know about culture, art, tourism and History. And i speak portuguese like first because i am from BRAZIL.

Worldtraveller110
65 , Rockville , United States

Hi, how's the artic circle - I know Aukureyri in near it. I like your quote and here's a favorite of mine: "Everything I thought I knew, I've had to learn again."
liyaliyoia
40 , Malang , Indonesia

I want to learn Icelandic.. is it hard?

jellyace
44 , Angeles City , Philippines

do you have FB account?

hello my friend iwould like to correspond with u as ur pal friendship by exchanges email and snails hope to hear from u soon

DMITRY-LEONOV
47 , Nizhny Novgorod , Russia

Hello from Russia, my name is Dmitry, 43 yo. I live in Nizhny Novgorod, work in hotel security guard and driver. My interests also landscape photography,travel,especially in own car(I have LADA NIVA),nature,geographic, cooking,gardening,music,movies... many interests. WhatsApp+79202959176 or
[email protected]

rachell_866
34 , Rio de Janeiro , Brazil

Olá, meu nome Raquel sou do Brasil moro no Rio de Janeiro ( típica Carioca) gostaria que pudessemos sermos amigos?
Luckyaqua777
46 , Islamabad , Pakistan

GREETINGS. I AM WILSON JOHN. CAN WE FRIENDS?