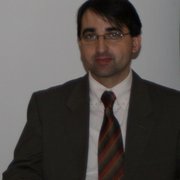 Displaying posts 1 to 10 of 19.
Nidra
23, Bogotá, Colombia

Siempre bienvenido a hablar de cualquier cosa! Saludos!

Good evening, Rudy! I respect you but I'm looking for women for a language practice exchange. You can see I'm not your best option. All the best, Adi

Aprendiendo
47, Buenos Aires, Argentina

¡Muy bien! ¡Gracias! ¿Y vos, qué contás?

Aprendiendo
47, Buenos Aires, Argentina

Hola Rodolfo. Gracias por visitar mi perfil. ¡Saludos desde la Argentina!

Bueno...ayudo los estudiantes para estudiar ingles

Hola rudolf....cuando es su cumpleanos?

muchas gracias de verdad por tu comentario, pero aunque quiera soñar a diario, cuando abro los ojos, solo veo la dura realidad que me rodea...

Hola senor hudec...pienso que este es una buena oportunidad para hablar y conocer buenas personas...por eso estoy en interpals....saludos de la india...

Danny122
54, Protivín, Czech Republic

Dobrý den, děkuji za zprávu.Já v Protivíně žiji asi 20 let,ale pocházím s manželem ze šunavy.O zdejší minulosti města a lidech ,kteří zde žili nevím vůbec nic.Upřímně se o to nezajímám.
Tak vám moc neporadím.
dany

Halite
37, Madrid, Spain

Hola Rudy,
Muchas gracias por tu comentario, ha sido como un buen sorbo de café recién hecho.
¡Vaya! Eres historiador e investigas la vida de los franciscanos, eso es muy interesante. A mí me interesa bastante sobre las órdenes religiosas y sus bases. He estado leyendo sobre los carmelitas últimamente, y más desde que me reconecté con la poesía mística de San Juan de la Cruz, creo que nunca me había sentido tan conmovida con palabras de otros místicos. Puede ser que pese en mí el hecho de que Juan de la Cruz está lleno de fondo y no tanto de forma como en otros casos en los que la escritura es verdaderamente virtuosa.
Me gustaría estar en contacto contigo, si es de tu interés.
Te mando un cálido abrazo desde aquí,
Ana H.