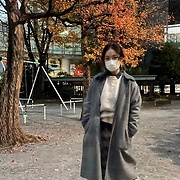 Displaying posts 1 to 5 of 5.

Hello Rebecca greetings from Italy 😉😉
jaysufi
41, Luoyang, China

hello
Nice to meet you
I am Jay (single)​ from Pakistan . Live in Luoyang (Henan Province) China
Can communicate in English. Japanese and in broken Chinese language as well .
Lets talk over everything and have fun WECHAT (86 13137042151) WHATSAPP (92 3222544175)
Thank You
​

Hi Rebecca! Greeting from Indonesia. Are you still looking for snail mail penpal? Are interested to have one from Indonesia? If yes, please let me know.

ando88
36, Dublin, Ireland

Hi Rebecca, im andy, im onskype now :)

hollyl1003
36, Orlando, United States

Hey Rebecca, how are you? Are you looking for snail mail pen pals??